Wrought Iron Dining Tables
Whether you seek formal or casual, our wrought iron dining table collections are designed to match a wide range of dining room spaces and home decor styles. Elegant handcrafted legs and pedestal bases support a beautiful selection of sturdy table top materials, including wood, copper, and glass, to create an attractive and inviting ambiance. Our iron dining tables are hand forged by master blacksmiths using centuries-old techniques and come in a variety of shapes, sizes and finishes. From small square tables for four to large rectangular designs that will easily accommodate a gathering of eight or more, we offer iron tables to meet your dining room size and shape requirements. Click on any image below to get a larger view and more details about that particular table. Helpful Iron Base Dining Table Information.
---
---
Helpful Wrought Iron Kitchen Dining Table Information
What iron dining table styles do you offer?
In addition to traditional iron bases with metal, wood or glass tops, we offer many other interesting table styles, including:
Ranch
Contemporary
Rustic Country
Transitional
Industrial
Modern
Eclectic
Dining room accessories that add style and function to your dining table:
Wrought iron dining tables can be more interesting than a simple wooden table. Iron tables have very unique design styles, multiple finishing options, great shapes, and most importantly, they offer incredible features that fit your personal lifestyle and dining room layout. When buying a dining table, you may want think about getting:
Dining chairs - for seating around the dining table (click here to shop our iron dinging chair selection)
Benches - bench seating allows for more seating area than traditional chairs. (click here to shop our iron benches)
A Lazy Susan - to facilitate food sharing
Extension Leaves - to enable more seating when needed (not available on a table unless specified.)
A Sideboard - to offer extra serving space for food
Wrought Iron Accessories, like lighting (chandeliers over the table) and serve ware - to coordinate your entire dining room design
What materials can I choose from for my iron dining table?
Our dining tables are created from a wide range of high quality materials, including:
Dining Table Bases are made of hand-forged wrought iron with lots of appealing finishes
Dining Table Top material selection is nearly limitless:

Aluminum
Zinc
Copper
Marble
Wood in many lovely finishes and wood types
Painted metal
Glass
Natural stone
What shapes and sizes will I find within your wrought iron dining table collection?
We offer round, oval, square and rectangular dining table designs.
Our round tables range from 36" to 72" in diameter.
Ovals are from 42" x 72" to 44" x 72" in size.
Square tables are 36" x 36".
Rectangular tables go from 42" x 72" to 44" x 84".
You'll find other sizes within these ranges.
Timeless Wrought Iron Dining Table Guide:
Rules of thumb for choosing your dining table:
Beauty and comfort can co-exist when it comes to the dining room. Consider these rules of thumb to help you select the ideal table for your dining room:
Space for place settings - 24 to 30 inches is the ideal width for each guest's space.
Height of table in relation to seating - table aprons should not impede comfortable leg space for diners. Chairs or benches should be at a comfortable height for the table you choose.
Space behind chairs - optimally, a minimum of 24 inches should be open for traffic flow around the table when guests are seated.
For more information like this please refer to our Dining Table Guide which goes into more depth including an info graph that shows you how many people fit per table based on size.
Other helpful online dining table resources:
Ultimate Guide to Dining Room Tables No matter your dining room style, Better Homes and Gardens' Kristen Schmitt offers lots of valuable information and great ideas for choosing the ideal dining table. From casual cottage to formal traditional, there's something here for every design aesthetic.
Square vs. Round Dining Table SF Gate is a great resource for all sorts of Home Guides including this idea-packed one on the pros and cons of round and square dining tables. This guide is meant to help you decide which shape is right for you and your dining room.
For more terrific info, ideas and tips about small dining rooms check out our Artisan Iron Furnishings & Decor blog: Dining don't have to be big to be filled with great ideas. See what we mean in "15 Small Dining Room Table Ideas & Tips".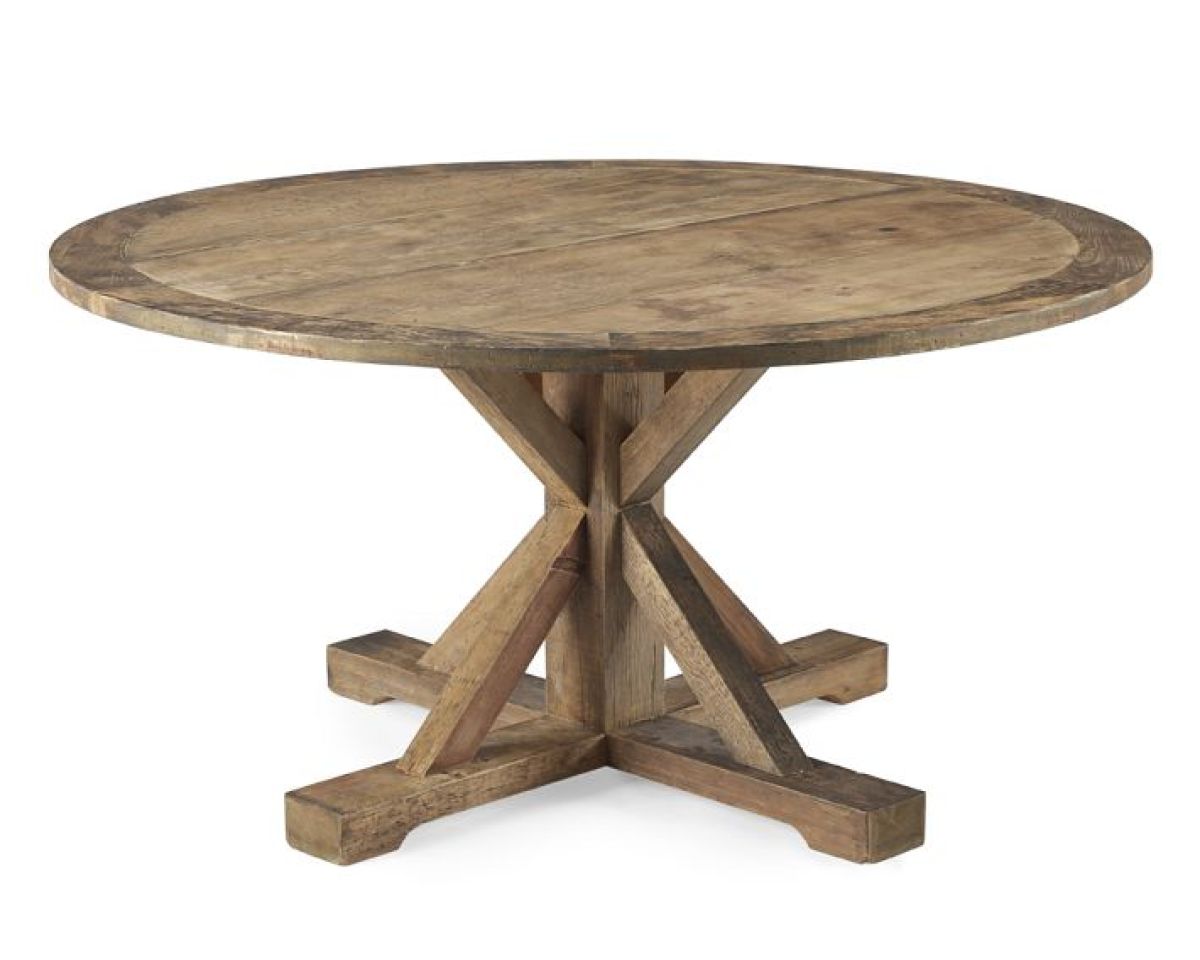 "Dining Table Buying Guide: How to Find the Best Table"
Huffington Post's Dickson Wong offers lots of tips for buying the most suitable dining table for your home. From materials to measurements he has you covered.
"Dining Room Furniture Guide"
From About.com and furniture expert Abe Abbas comes this helpful guide to buying dining room furniture, including tables and more. You'll even a section on furnishing small dining rooms.